Our kitchen was built in 1999. It was very 1990s. While this isn't the exact kitchen, in fact, I can't even FIND a picture of it from when we first moved in, 23 years ago, this is pretty much the style.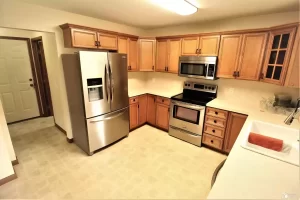 Perfectly lovely, and what a lot of kitchens looked like back then. We loved it for about a decade and then in 2009 we painted the cabinets, installed a tile floor, added larger baseboards, and switched out lighting. The world hadn't wouldn't discover Joanna Gaines for more years, but I had clearly decided industrial farmhouse was cool. This was major, for sure, but more a redecorating than a remodel since the 1999 cabinets and countertops remained, albeit refreshed.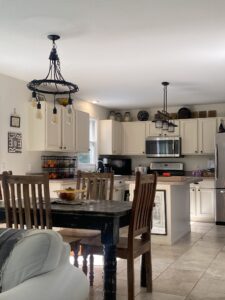 During the pandemic I decided it was time to update the entire house! I used our lockdown to paint trim, doors, walls, install tile, upgrade two bathrooms, and even replace our family room carpet. You can see some of the work, here, here, and here.
But by 2022 it was time to look at the kitchen again. Though we had updated it in 2009, with paint and fixtures, the cabinets were worn and no longer closed right, the laminate was chipping, and things were looking rough.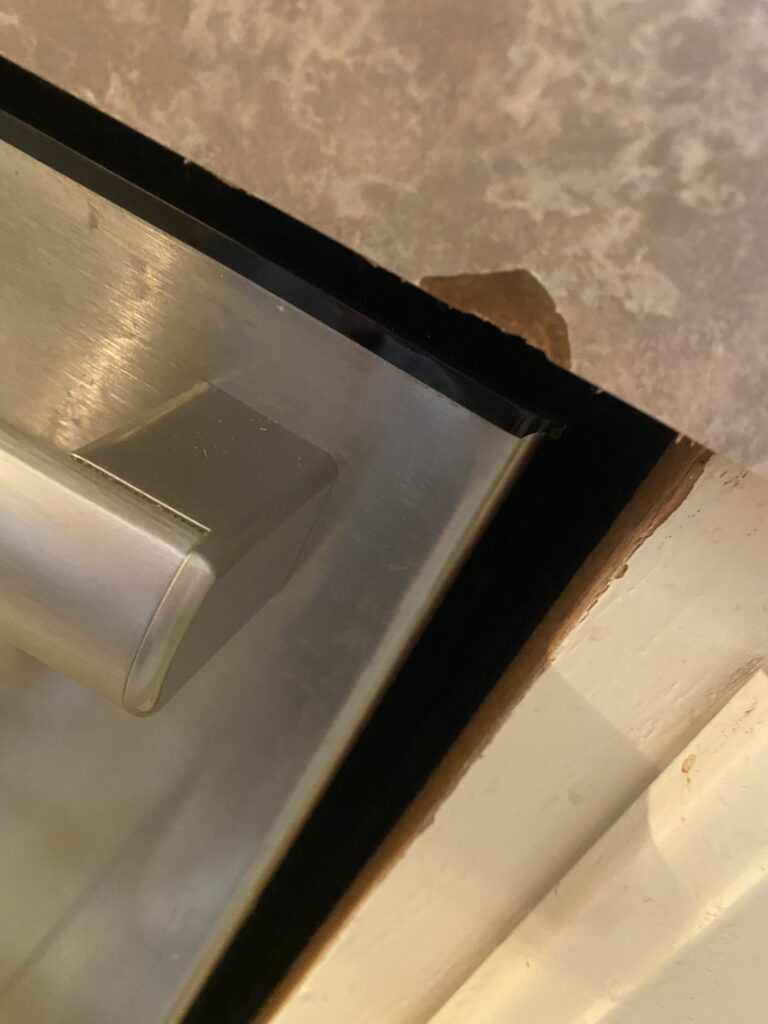 I enjoy kitchen "porn" and have a file folder stuffed with ideas from as far back as my college days. I was ready! I designed it myself, and retaining the same footprint helped to keep costs under control. I purchased cabinets from Menards and the countertops from Cutting Edge. (I'll add resource links at the end of the post if you like what I chose.)
Currently, I'm a fan of the styles in For the Love of Kitchens and The Established Home. I am leaning into an Unkitchen aesthetic. But also, I don't know if I'll live here forever. I was aiming for something I loved but also not so "custom" to me and my taste that it would turn off a potential future buyer someday. In addition, we have a nice house in a nice neighborhood, but it isn't a million-dollar listing type dealio. Spending half the price of a house on a kitchen redo, to me, seems nuts. I kept costs in line with our budget by using my Menards rebate to buy the sink, hardware, and sink fixtures. I chose in-stock, not a special order, countertop materials, and I was my own kitchen designer. That way I paid my installer and for the materials but not for markup or an interior designer. If I had a third career in life, it would be kitchen design, I find it so much fun! I made a few missteps on lighting and had to return a fixture or two until I got the look I wanted. Wayfair made that process a breeze, btw.
All in all the project took years of planning but the execution was pretty smooth. It took about six weeks from start to finish. Here it is! We're so happy with it and sometimes, I just stare at it. Yes. I'm a weirdo.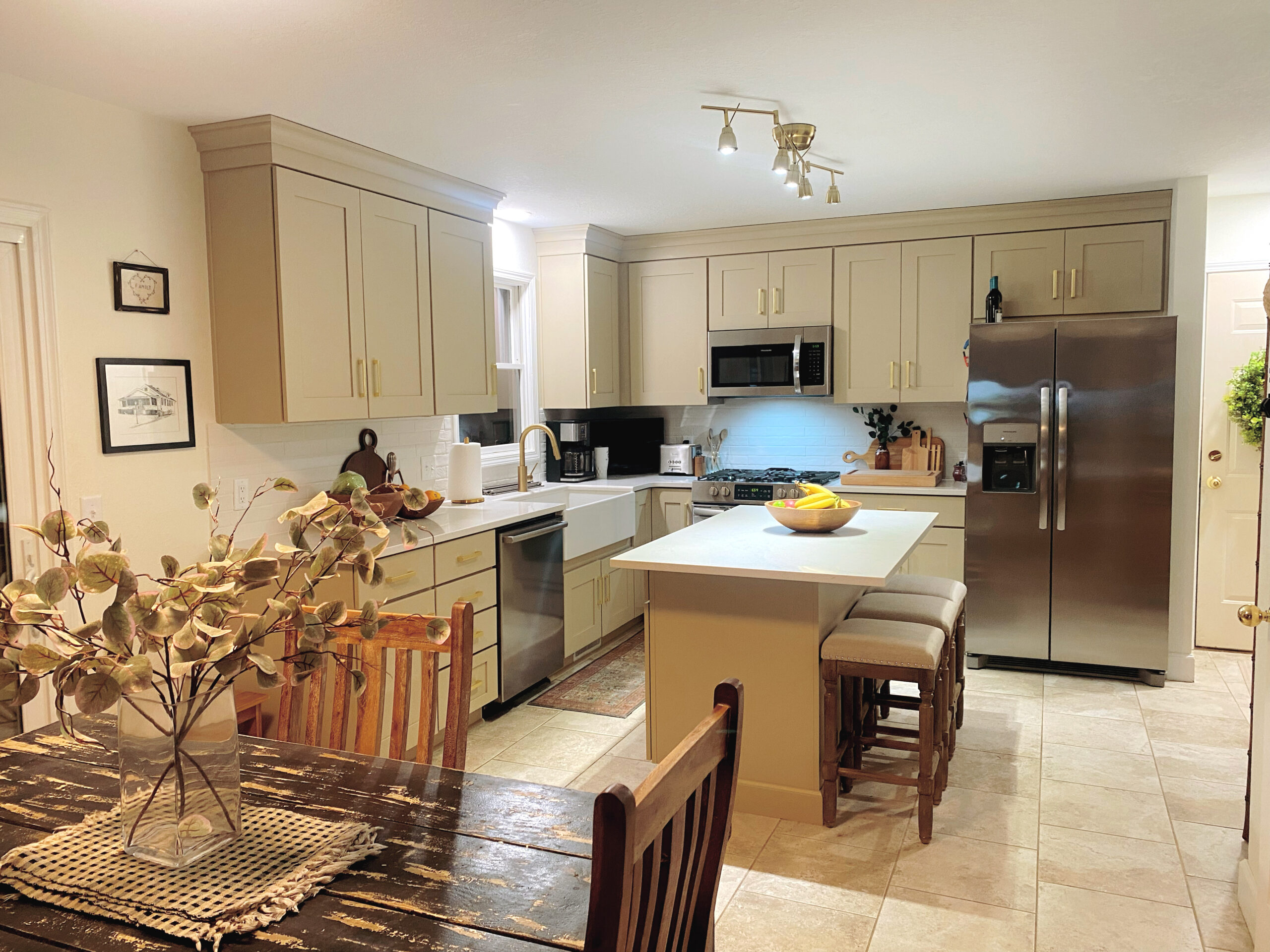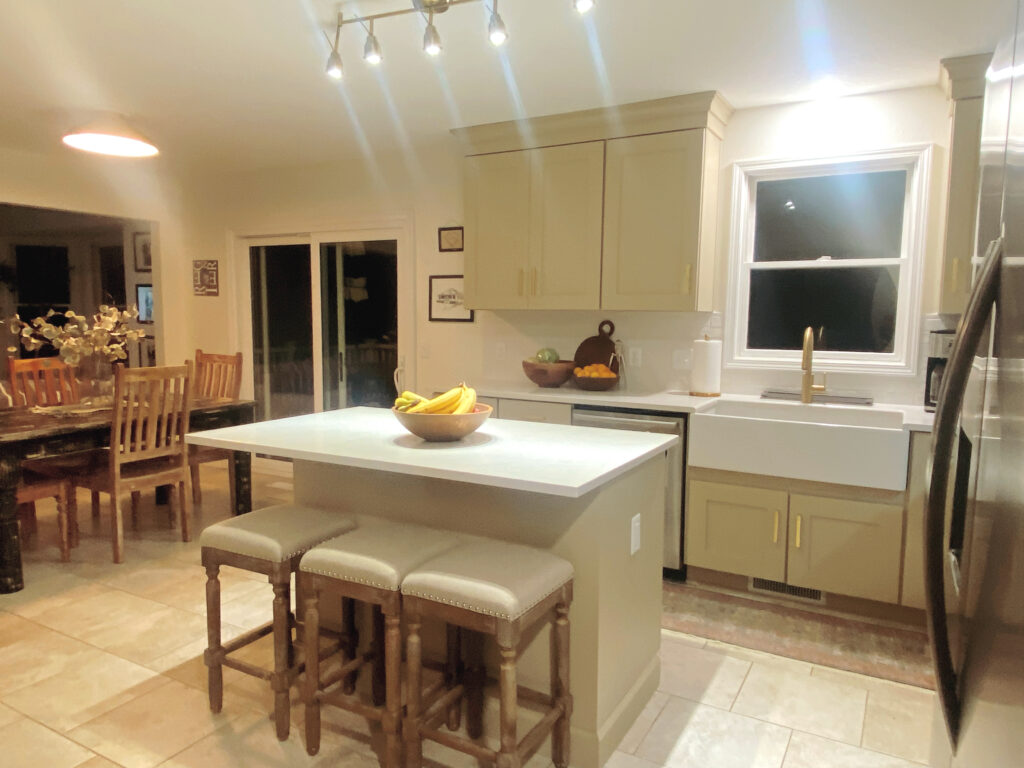 Here are resources if anything you see floats your boat!!