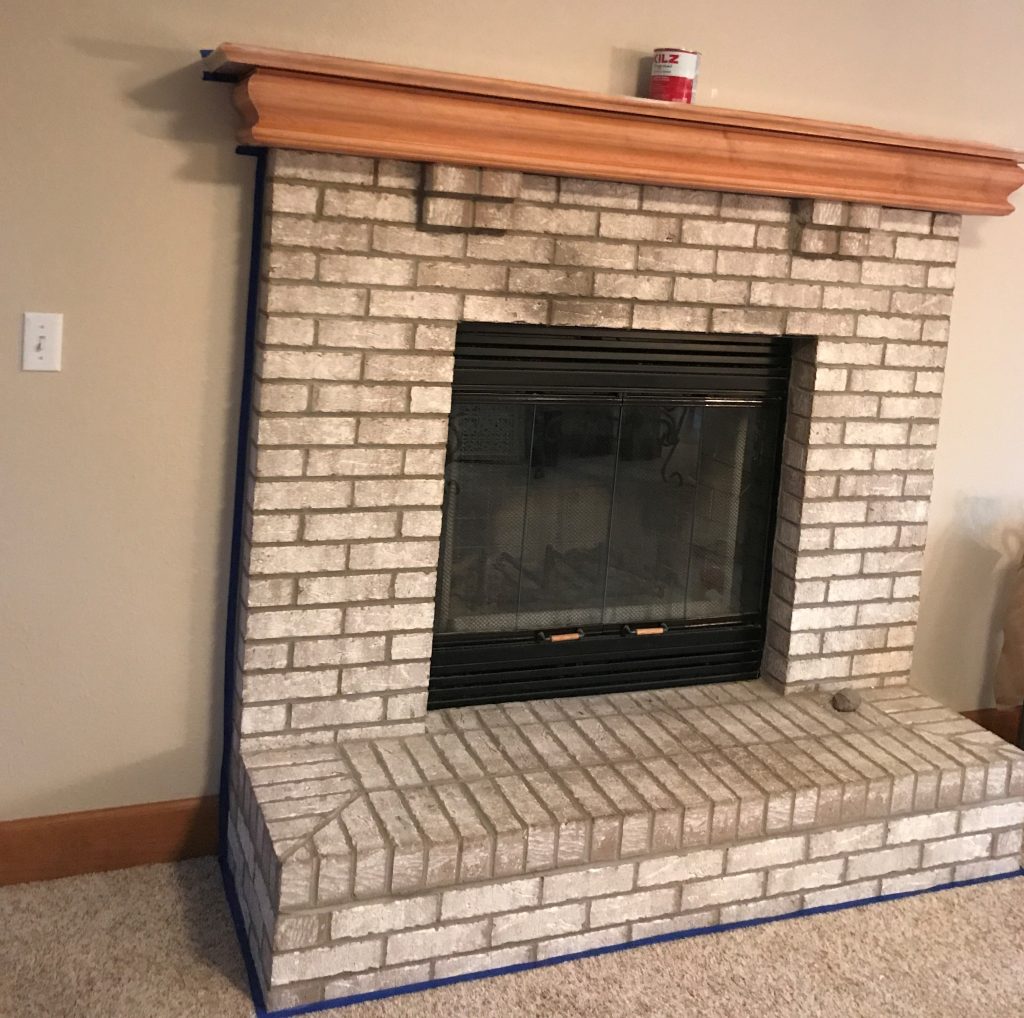 Our fireplace mantel was classic, builder-grade, installed in 1999 when we built the house. After looking at it a LONG time and deciding I hated it, I set about researching how to paint it. I decided on a limewash technique. It is SO EASY and I am so happy. It set the tone for a total room redo.
I sanded the mantel – lightly. I used a Ramaio brand limewash, mixed with a little water, and applied it with a masonry paintbrush. It took maybe, two hours! It is a totally low skill DIY project with a huge impact.
I chose limewash because you have a day or two to wash it OFF if it doesn't look the way you want. In addition, you can add more if it needs more coverage.
Here are the products – THREE, sandpaper, brush, and limewash. Boom!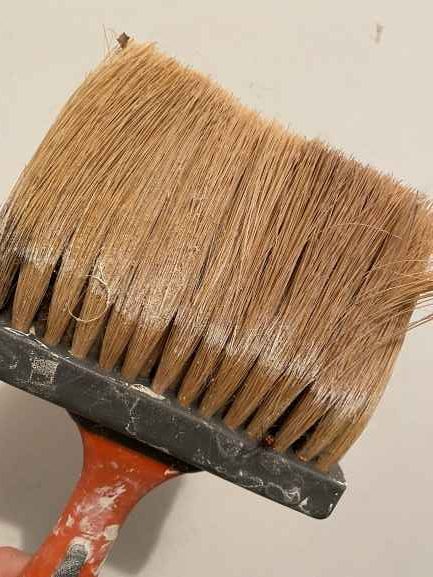 Here's another "after" shot. I chose to leave a lot of "distressed" pits and marks but you can do a thicker coat if that's your jam. I painted the wood of the mantel with standard trim paint.