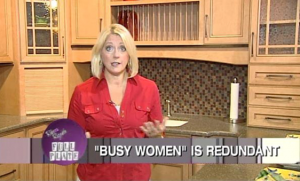 Rebecca Regnier is an author, anchored an Emmy-winning television newscast and award-winning newspaper columnist. For over twenty years she provided local news and lifestyle stories in Northwest Ohio and Southeast Michigan. She's a veteran anchor, reporter, executive producer, and digital media manager. She's been honored by the Associated Press and the Women in Communications for everything from investigative reporting to enterprise news stories. Her reports and commentary were featured on the Gracie Award-winning show MomsEveryday, seen across the country.
Rebecca received several honors from the National Society of Newspaper Columnists, including First Place Honors for Best Humor Column. She's also been featured as the Erma Bombeck Humor Writer of the Month! Readers in her hometown of Toledo, have selected her several years running, as their favorite newspaper journalist in the City Paper Best of Toledo Awards.
Rebecca is a prolific author in several popular fiction genres. In 2022 she debuted a beachy women's fiction series called the Summer Cottage Novels. Her beach reads are now perennially on Amazon's bestseller charts.  Visit her website Beachy Reads for beachy women's fiction with a GenX flare.
She's the author of Widow's Bay, the eight-book series that has hit number one in several Amazon categories. The books combine Rebecca's humor, her life as a reporter, and her love of paranormal fiction. Her series, North of Forty-Nine, brings a holiday spin to the genre.
Her suspense thriller series, under the name Rebecca Rane, hit number one on the free Amazon Charts!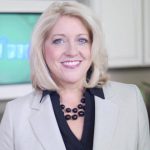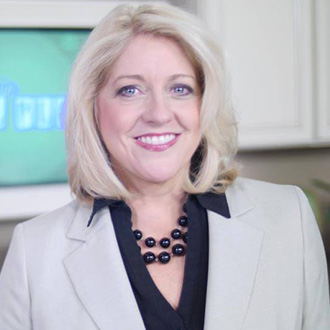 Rebecca has been featured on Oprah.com, Shape, Self and in the pages of More Magazine for her witty take on achieving a healthy lifestyle.
Outside of the newsroom, Rebecca has garnered accolades and belly laughs with her content as a blogger and YouTuber. She's been called "The Erma Bombeck of Dieting." Kraft foods dubbed her "The Cooking Comedian."
She's a social media pioneer penning one of the first-ever books about using social media to support lifestyle change, Your Twitter Diet. She is a viral video content creator, racking up MILLIONS of views for her witty takes on midlife.
Closer to home Rebecca was selected Citizen of the Year in her hometown for her extensive volunteer work for the local schools. Her fundraising efforts resulted in the largest debt-free gift to her local public school district.
Rebecca is married to her high school sweetheart. They have two sons, an exceptionally good-looking dog, and a basement sump pump that is never quite right.
National Award Winner