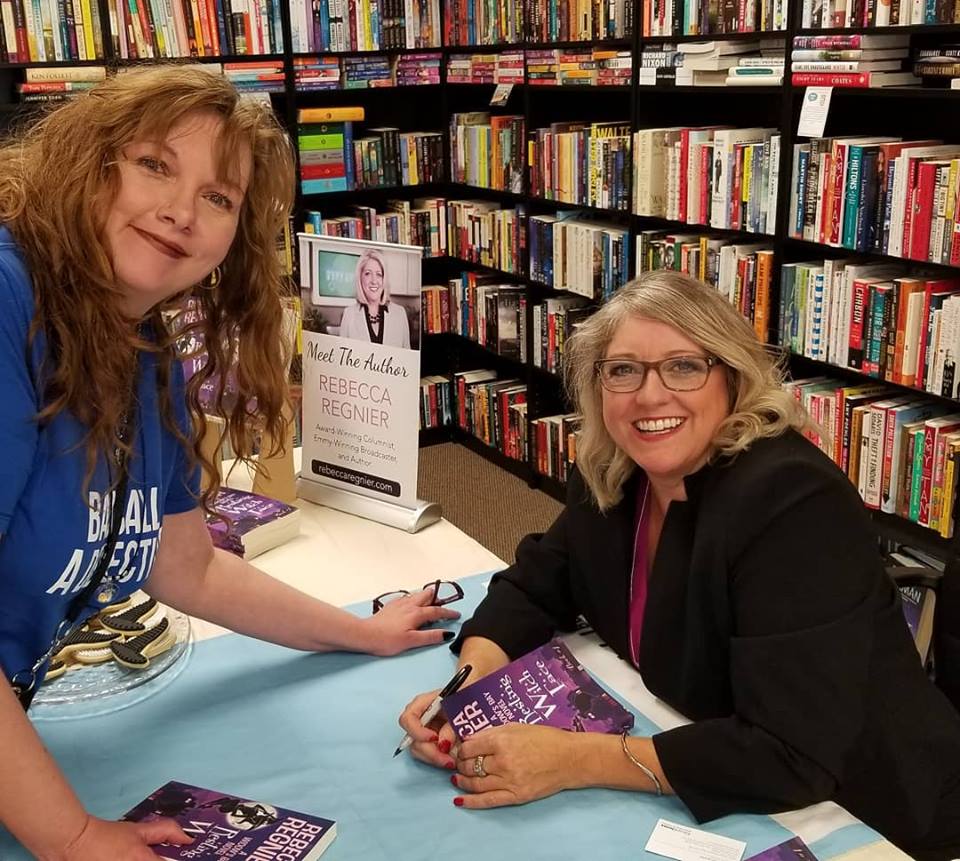 I had no idea how much FUN book signing events were. I always covered them for the news with HUGE names that were in town, so they were really just another day at the office, you know?
But as an author, I've had three book signing events since my series started in July and I really have to say it's a good time. The first one I was nervous as hell and I read from my book and I cried and I hugged people and it was a whole emotional thing. The second one had vodka and that really made it a party – lol. And the third one, I finally felt confidence, I've got this DOWN! It was fun AND I shared things that people really wanted to know about books and book publishing as a career and about the news biz and about life. I mean I LOVED it and I think everyone there felt happy they came. That's my goal now – really just make it fun.
Now, I can guarantee you, with certainty, when you come to my signing, you'll laugh, we talk, I laugh, and there's always a treat! Treat yourself to a nice couple of hours November 30 at 6:30 at Gathering Volumes Bookstore in Perrysburg.
I'll sign books, but mostly, it's just a fun time. Plus if you have a few people on your gift list you aren't sure of the bookstore can help you find the PERFECT thing.
Here's a link to Gathering Volumes. Here's the Facebook Event so they can get a head count(ish) – I hope to see you there!